Most companies start off by telling you what they do. Not us…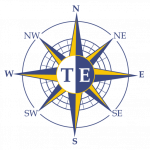 We'd like to start off by telling you WHY we do what we do. Then we will share with you HOW we do it. The WHAT we do will become clear to you. Then the only decision to be made after that is for both of us to decide if WE are a fit to work with each other.
Most business owners focus on doing what it takes to operate their business, day to day. They are working IN their business. While working IN their business they don't focus on working ON their business. Many don't even realize they are doing that. We believe that when a business owner works ON their business, that enables them to maximize and capture their best financial position
We do this by sharing with them strategies that enlighten them to make changes, that will enable them to work ON their business. Upon making those changes, that allows them to run more efficiently, operate more smoothly and capitalize financially, on all the sacrifices they've made to reach the pinnacle of their successes.
What we do is focus on YOU. The strategies we share are for YOU. This has nothing to do with US. We will share with you the consequences of decisions that you've already made (and may continue to make) so that YOU may make the changes that will better your business and thus, better your life.